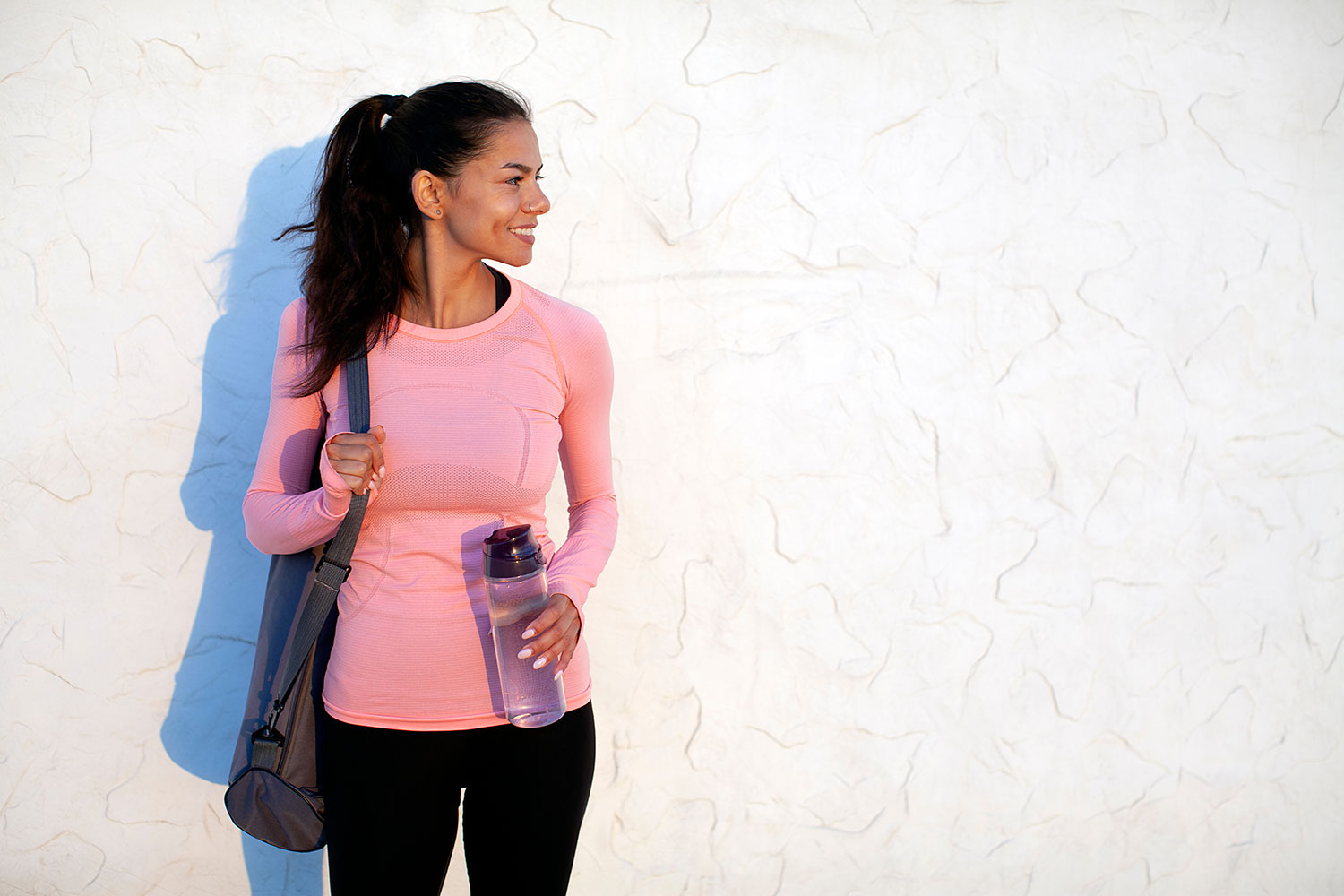 A lot of us like a student classroom where you can gain further instruction and learn moves you haven't seen before or maybe to try a new type of yoga discipline. This could easily mean trying that new yoga studio across town that your friends keep telling you about, or maybe a type of retreat in the outdoors. So, like anyway, sometimes it can be a lot of things to remember to grab and always missing that one essential makes all the difference.
Take for example your water bottle or if it's hot yoga you won't want to forget your towel. Perhaps, you want to try aerial yoga but you mustn't forget straps! It can be a variety of things you need to remember when you're on-the-go and it's helpful to have an extra set of hands. That's where the yoga mat bag comes into play.
Yoga mat bags are specifically designed to help carry all your workout needs including your mat. Depending on what you're looking for they can accommodate several essentials or simply the mat itself. So, whatever your yoga needs are, there's a bag to help support your journey.
How To Choose Your Yoga Mat Bag?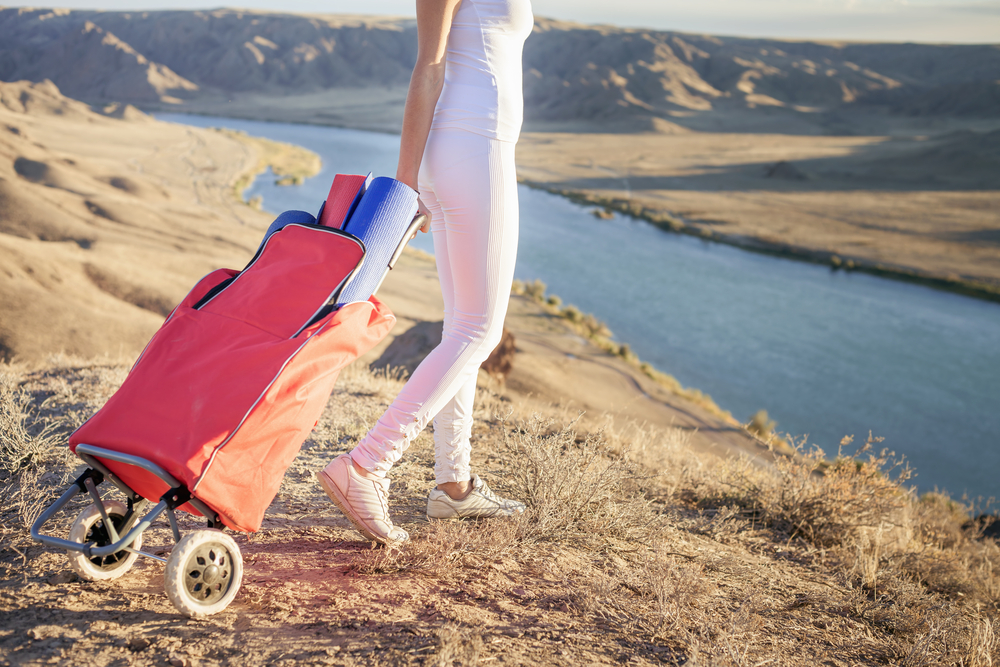 This can be the tricky part as there are a lot of different types to consider. Think of what type of yoga you like, what your lifestyle is like, and what you would like to bring with you to a class. These are some important notes to make when narrowing down your choices.
Get A Bag That's The Proper Size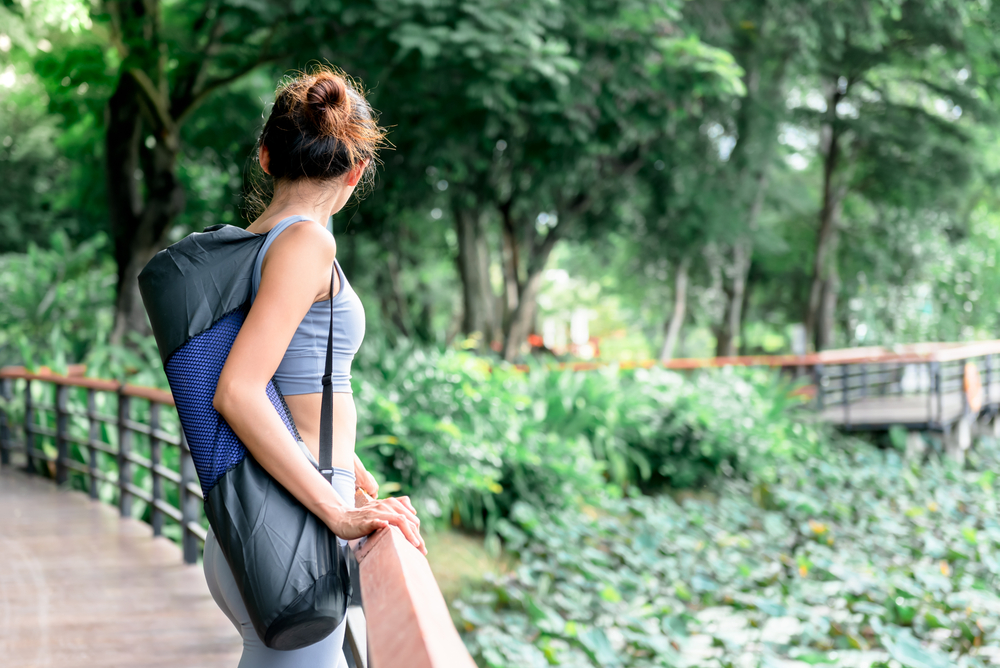 Although most yoga mats are the standard size, it doesn't mean all of them. This is a vital consideration as you may have a longer yoga mat than most and it could be difficult to roll up. In this case, it may be difficult to have a specific fabric size that wraps around a specific dimension as this won't fit the needs of your mat. Triple check the size of your mat to save you extra time and money.
Get A Durable Material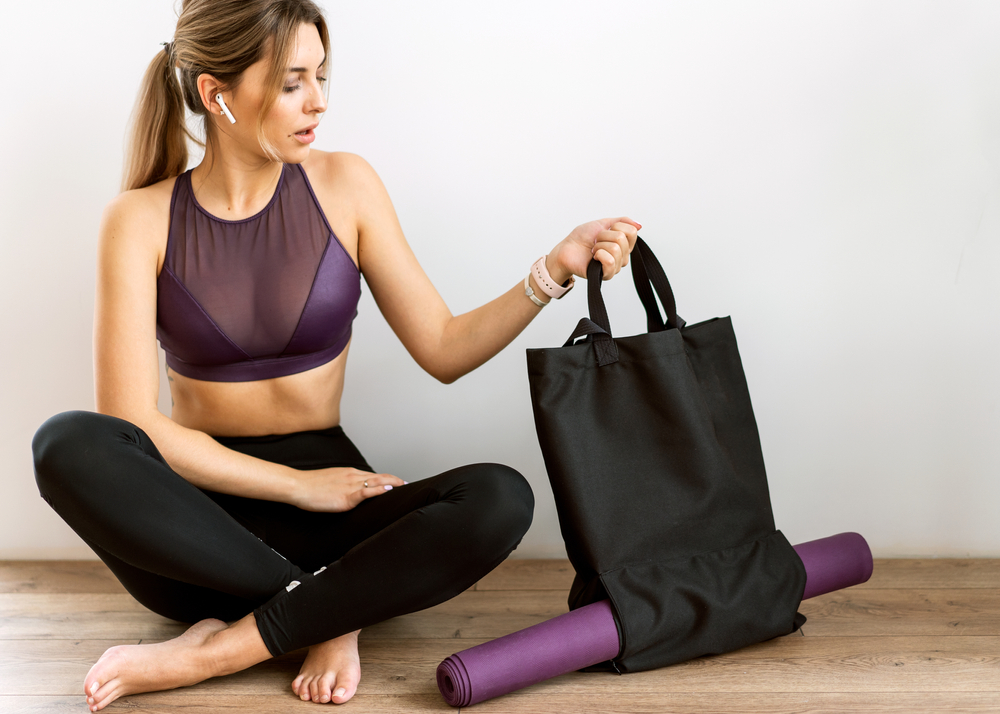 Just as we have different materials for yoga mats, there are also different materials for the bags that we carry them in. It may not seem like something to give much thought to, but that can lead to some issues. For instance, an eco-friendly mat may require a bag that allows for better 'breathing' as these sorts of mats may be prone to holding bacteria. Alternatively, Some other types of material may be easier to clean or provide a stronger defense in the accumulation of bacteria. Some of the popular yoga mat materials are cotton, polyester, canvas or neoprene.
Consider Function Over Design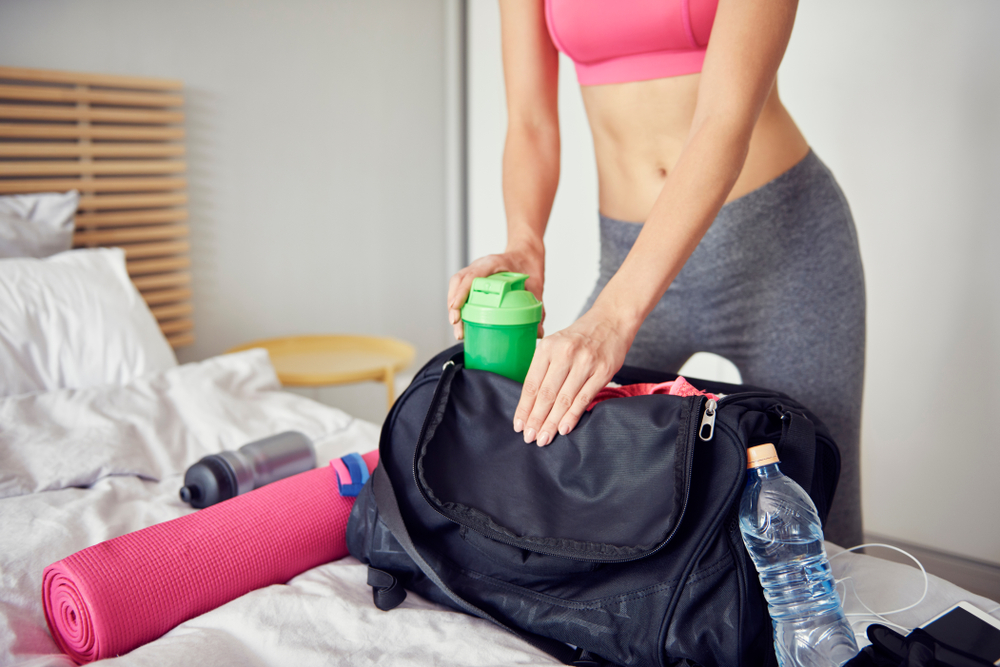 When finding a yoga mat bag that works best for you it may be tempting to select the one that's most eye-appealing. Yet, there's a lot more to consider depending on your lifestyle and type of practice. It's important to make sure you pick a yoga mat bag that is comfortable and that meets your needs.
For instance, if you plan on taking classes after work, it may be valuable to you to have extra room in your bag to keep all your belongings in one area. Perhaps, you simply want to carry in the mat itself inside the studio and just want a simple strap design. It all depends on an individual's preferences and lifestyle as someone who is looking at the alternative would simply not be as satisfied with the latter.
Here are the different types of yoga mat bags:
Sling Strap: This is the simplest design out of the yoga mat bags as it is only two straps that wrap around the bag itself. You can carry the mat around this way but nothing else.
Sling Bag: This type of yoga mat bag includes the above function but is more of a sack that allows for you to slip in some belongings too. For example, you could slide your keys or a water bottle into this sort of bag and it will rest right next to your mat. It's a simple, no-fuss kind of design.
Duffle or Tote: This bag is for someone who plans on carrying a lot more in their bag. For instance, if you are commuting to work and then to the gym, this may be a good option as this type of bag generally comes with some sleek designs and offers plenty of room.
Backpack: This is by far the most functional just because it is essentially a backpack. It can hold almost anything and securely straps the yoga mat beneath. It's easy to use, incredibly handy and can handle almost anything. Perfect for outdoor yoga or if you're running around and need something that can keep up with you.
Consider Budget
As with anything it's important to think about what you're willing to invest in your yoga mat bag. It's easy to go with one of the options and realize that you may actually benefit from a different type. The best approach in determining which yoga mat bag works best for you is by evaluating the pros and cons of all types of bags and what's necessary for you to take with you. This will help you narrow down your options without making a purchase of a bag that doesn't meet your needs.
Why Get A Yoga Mat Bag?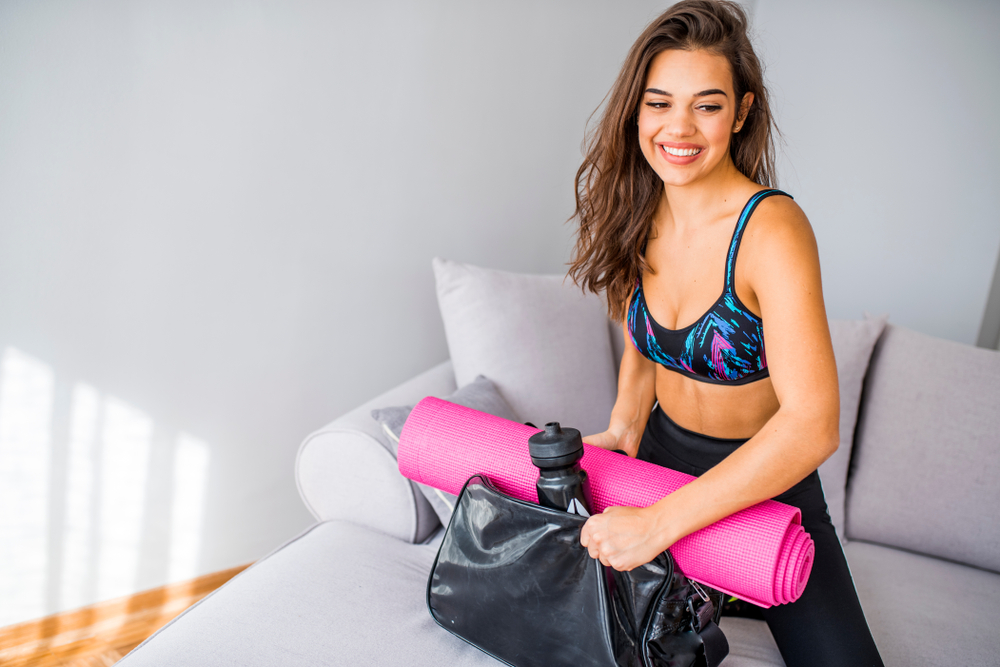 A yoga mat bag can serve as an extra helping hand when heading to the studio or to an outdoor retreat. Wherever you plan on practicing yoga you can rest assured that you are well-prepared for class. Many yoga bags have compartments to keep keys or phones when you're driving to your yoga class. Others may find it valuable to have extra room to store their class essentials like yoga block or towels. It may come in helpful to simply be able to carry the mat to-and-from the studio from the car. Whatever eliminates hassle is what the yoga mat bag aims to accomplish.
Best Yoga Mat Bags For For Easy Travel
Here are some suggestions to help get you started. In each style we offer three yoga mat bags that offer the best of both worlds; function and reliability.
Strap Style Yoga Bags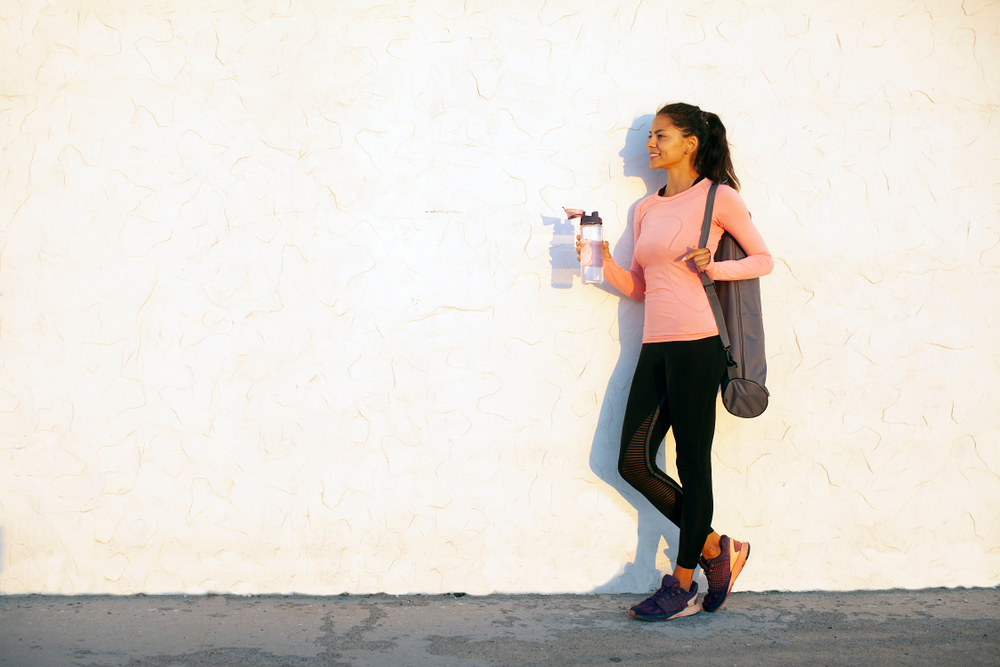 This carrier is capable of fitting any size yoga mat. It is eco-friendly and perfect for any occasion as it easily slings across the chest with a padded shoulder strap. Plus, this is completely quiet – nothing to disrupt others as they finish their savasana. You can easily roll your mat up, place it within the strips with a gravity cinch closure, and escape unheard.
This yoga mat strap is available in two different lengths; 66″ and extra long at 85″. They also advertise this strap as multi-purpose as you can utilize the strap in your practice. There are several colors for you to choose to compliment your yoga mat and it comes with adjustable loops that can fit any mat. This yoga mat strap has quality stitching that is designed to last with a simple design that will make this a reliable choice.
This loop strap from lululemon has that extra edge to the standard yoga mat strap. As the name suggests the strap delicately wraps around the yoga mat for easily handling anywhere on the mat. It has a buckle-free closure on both ends and can fit any mat.
Sling Yoga Bags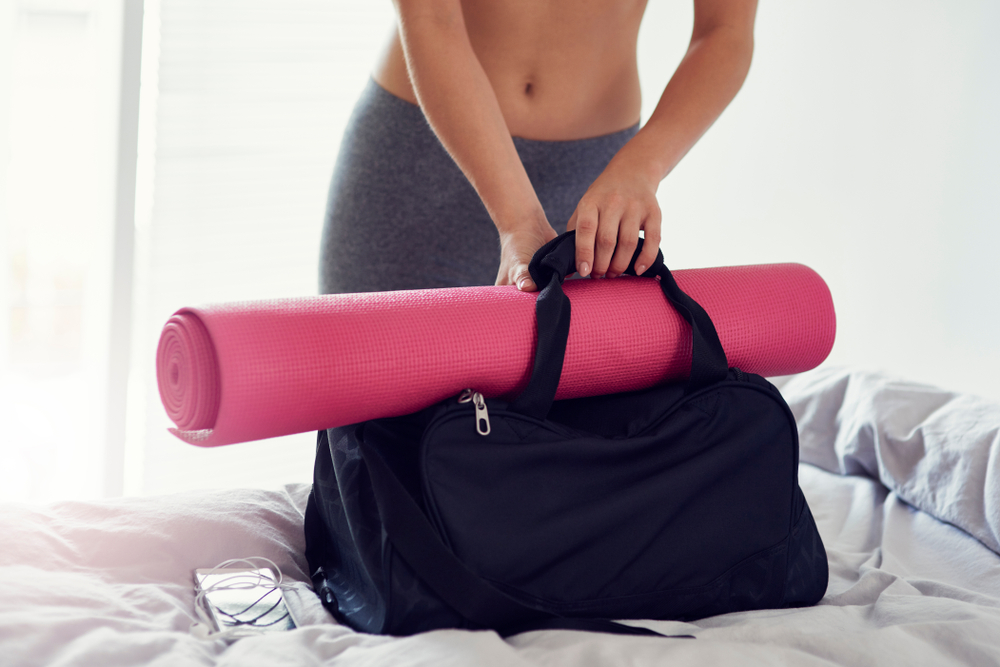 The Yogiii yoga mat bag has a minimalistic appeal. It's an over-the-shoulder bag that fits your mat and other workout essentials with ease. The material is made from a soft cotton canvas and is double-stitched making the quality durable. There is a large pouch to store items, and within this pouch, is a smaller area for smaller items. This is a perfect area to store your keys or if you need a discreet place for your toiletries.
The Take-Away yoga sling by Oak & Reed offers a durable design that is simple and secure. It wraps around the yoga mat with hidden elastic straps that will secure your yoga mat in place. While also having a sleek front pocket to store and items on-the-go like phones or keys in an easily accessible spot.
Go Play 3.0 Mat Carrier By Manduka
This mat carrier is light-weight and lets you focus on the essentials. With a design like a strap sling it still offers a small external storage pocket for the necessities. Durable and perfect for minimalists on-the-go.
Duffle/Tote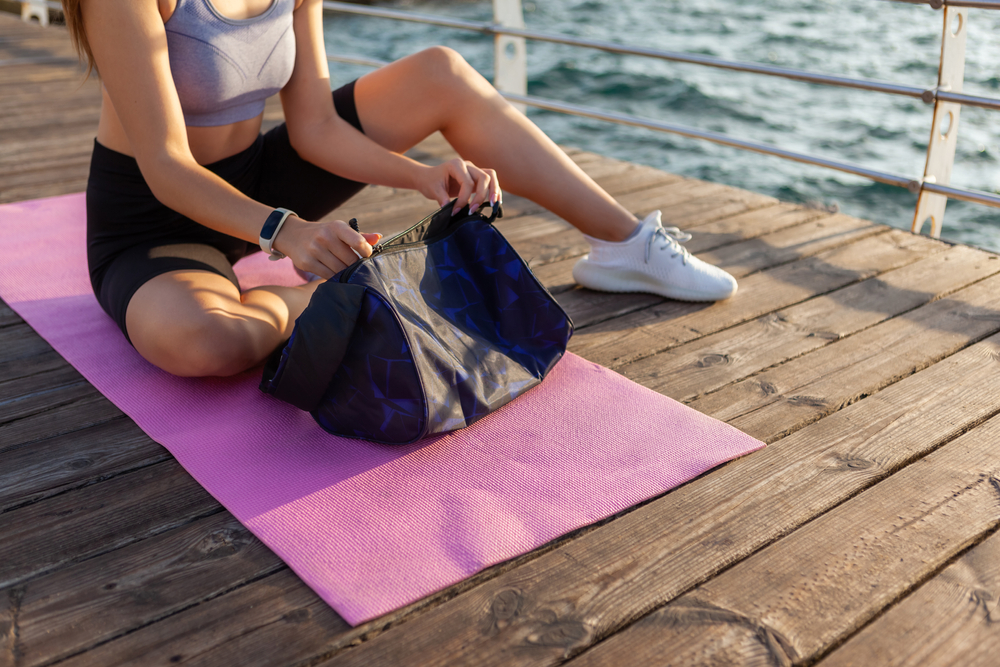 This duffle style yoga mat bag keeps all of your essentials in one place. It offers several pockets with both elastic and zipped inside and outside of the bag to hold all your essentials. This bag fits most sizes of yoga mats and is made of polyester.
This yoga mat duffle bag is so roomy it can fit your mat and your class's accessories. Yoga blocks, straps, towels, water bottles, you name it! This duffle bag comes in a variety of colors and for every bag purchased a dollar will go to a non-profit organization that works towards abolishing slavery. So, you can have a fully functional bag that has personality and some heart too.
This bag has a strong polyester fabric that remains lightweight and easy to clean. With its beautiful quilted design this bag offers an elevated look that can compliment anyones look, even outside of the gym.
Backpack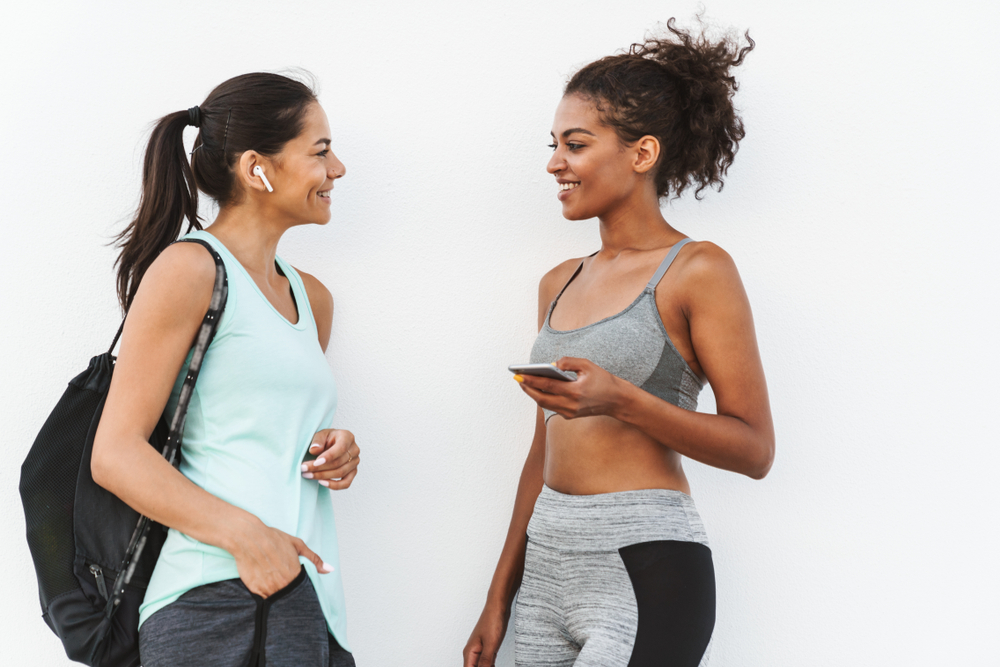 This yoga mat hits all the marks when considering travel. This backpack sling duo comfortably holds your mat while securely keeping your items in it's exterior locker system. Made out of 100% polyester, there are two large compartments that have a wet liner to store sweaty items. It also offers a side water bottle pocket and comes in a variety of colors. It's a win-win choice no matter what type of yoga you practice or where.
The Masaya Yoga Mat Backpack is perfect for the yogi that likes to take their practice outdoors. It's polyester material is waterproof so it's easy to clean from dirt or grass stains. This backpack can hold up to thirty pounds, so it's perfect to carry accessories or a lunch if it's a longer hike.
This backpack from kindfolk also has a charitable benefit. Each backpack sold will also donate to a non-profit organization to help empower women globally. It offers all the basic essentials needed in a traditional back pack but with eye-catching appeal. Store your yoga mat alongside your extra set of clothes in this roomy storage with your yoga mat securely strapped beneath.
The important thing to remember when finding the yoga mat bag that works best for you is finding one that can keep up the pace when it comes to your lifestyle and routine. Taking a deeper look on your habits, or what you would like to potentially work into your routine, are the factors that you should consider. Maybe, eventually you would like to start taking classes at a different time or with a different studio. Consider some of those factors before making your purchase. It may seem like overdoing it but if you take the time to think about these situations, you can find a bag that can last over the years.
Emma Morrison
Meditation coach Emma Morrison is the go-to person for those living in Salt Lake City, Utah, who need to release stress and tension or simply dive deeper into their meditation practice. In her writing, you'll receive useful information on how to live a more fulfilling life.